Habits. We all have them, whether we realize it or not. Some of us have good habits, while others could use some improvement.  If you're in the latter category, like most of us 🙂 and are looking to acquire better habits, then look no further!
Here is a list of 5 books that will help you acquire better habits and improve your overall well-being.
Trust me, your future self will thank you.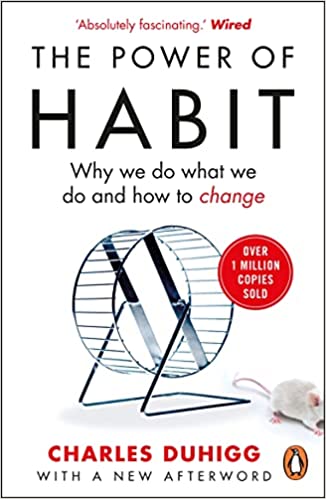 This book dives into the science of habit formation and why we do the things we do. "The Power of Habit" by Charles Duhigg delves into some deep topics! Habits form a huge part of our reality, but few people realise the impact they have on our lives. Through thorough research and investigation, Duhigg looks into why we perform certain behaviours and how we can change them when necessary.
Despite the book focusing on habits and their power, it's written in an accessible way, with fascinating case studies. In his book he demonstrates his findings and provide practical advice to help readers adapt their behaviour. If you've ever wanted to understand why we do what we do – with some insight as to how our habits can be changed – "The Power of Habit" is a must-read.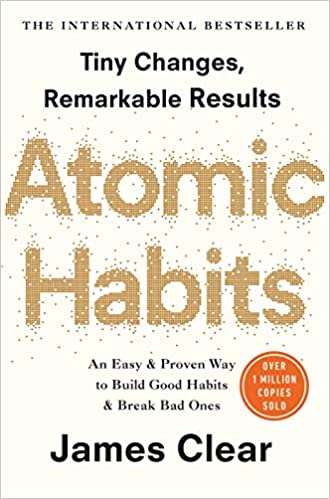 Learn how to make small changes that will compound over time to create big results If you've ever wanted to make a lasting, meaningful change in your life, Atomic Habits by James Clear offers an easy and compelling guide.
The book breaks down how small changes in our daily habits can accumulate over time to enact profound results. Whether you're looking to double-down on your health routine, advance your career goals, or master a skill – Atomic Habits explains how the little steps count for more than the giant leaps in reaching grand ambitions. The ideas within this book will stick with you long after you finish reading and that's comforting thought considering it won't take you long at all to get through it! Read today and step up tomorrow!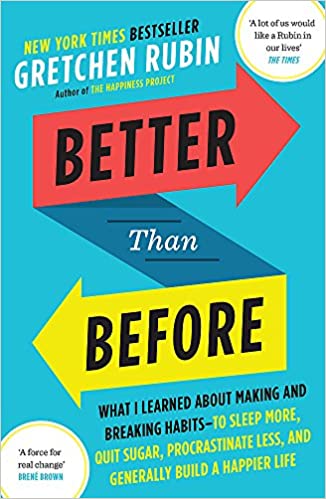 Find out what works for you when it comes to forming habits, and stick with it Gretchen Rubin's 'Better Than Before' is an inspiring guide that helps readers find their perfect fit when it comes to forming habits. She draws upon years of personal and scientific study to give valuable advice on how to break bad habits, create good ones, and stick with them for the long haul.
Each individual requires their own reward system; whether it's a daily donut or something more philosophical is up to you. The book is filled with positive teachings, such as use your present self to propel your future success, focus on the action rather than the big goal, and aligning your ambition with your nature. Do yourself a favor and purchase this uplifting read; it may just give you the push you need towards becoming your best self.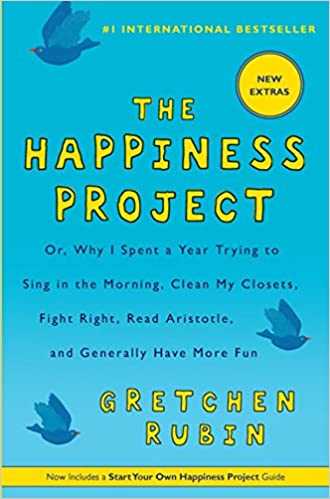 Another great book from Rubin that details how to increase your happiness through simple changes in your daily routine, Gretchen Rubin's Happiness Project is a great read for anyone looking to have better habits and feel more joy in their lives.
Inspired by a New Year's resolution to be happier, Rubin embarked on an experiment to make the most of life's moments – from savouring tiny details of day-to-day life, to transforming little habits. Pulling from various sources such as Buddhist teachings and ancient Greek philosophy, she comes up with twelve core resolutions that she tests out over the course of a year.
By outlining these resolutions and reflecting on the results, the book helps readers better understand both themselves and their own paths to making life more fulfilling. Not only does Rubin offer practical advice that forms a template for her readers' own experiments with increased happiness, but her storytelling also touches hearts and minds!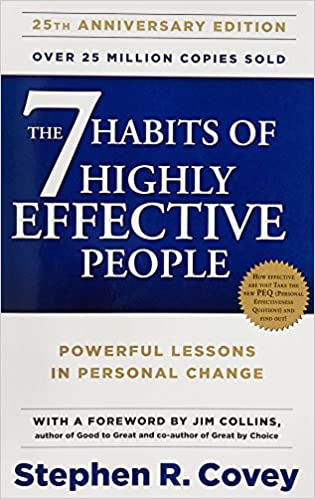 Use these seven habits to become a better version of yourself, Stephen Covey's The 7 Habits of Highly Effective People is an essential guide for anyone looking to take the reins on their own success. In this book, Covey explores how readers can develop and utilize seven basic habits in order to become an even better version of themselves.
These habits – from being proactive to sharpening the saw – provide simple but effective tools that encourage better habits like personal growth, professional development and a more meaningful life. With proven principles such as this, it's no wonder that 'The 7 Habits' has become one of the most popular books ever written! It is highly recommended for individuals looking to further their understanding of themselves, and how restructure habits for the better.
There are a lot of books out there on the subject of habit formation, but these five are a great place to start if you're looking to make some changes in your life. No matter what your goal is – be it quitting smoking, eating healthier, or getting more exercise – there's a book here that can help you achieve it. And once you form the habit of reading about habits, well…let's just say the sky's the limit.
What do you think, of this list? Have you read any of these books before? Share your thoughts and comment below any other book suggestion that helped you acquire better habits!
Until next time,
Lucie xx