If you want to hone your negotiation skills, you've come to the right place. In this blog post, we'll recommend five of the best books on negotiation that can help you boost your abilities. Whether trying to hammer out a better salary or get more favourable terms in a business deal, these titles can give you the edge you need. So without further ado, let's get started!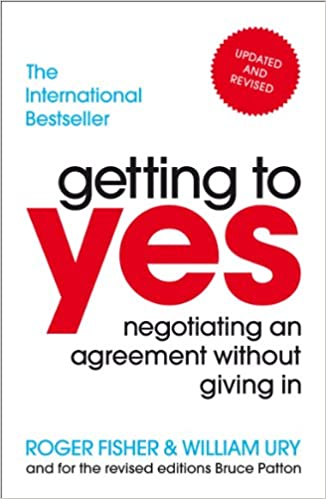 If you're interested in taking your interpersonal negotiations to the next level, then "Getting to Yes" is a must-read. This book provides readers with invaluable strategies and techniques to reach amicable and mutually beneficial agreements. From minor family disputes over whose turn it is to do the dishes to more significant issues like business deals and salary negotiations, this book offers innovative ideas for effectively navigating conflict.
With realistic case studies and simple-yet-powerful methods of collaborating based on interests rather than positions, readers of "Getting to Yes" will come away with the confidence needed for their next negotiation. So feel free from feeling stuck in an endless stalemate– dive into Fisher and Ury's classic text today!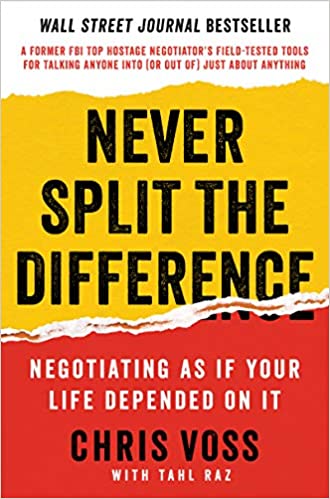 "Never Split the Difference" by Chris Voss provides readers with a unique look into the bargaining world. With lessons from his experience as a former FBI hostage negotiator, Voss offers an insider's perspective on how people can use effective negotiation techniques to get what they want in various situations.
Written in an approachable yet witty tone, this book teaches readers practical strategies for improving communication through active listening and powerful questioning. As opposed to providing a generic "one-size-fits-all" approach to negotiating, this book encourages readers to be creative and find what works best for them to reach successful outcomes. "Never Split the Difference" is the definitive guidebook for anyone looking to gain an edge in their conversations.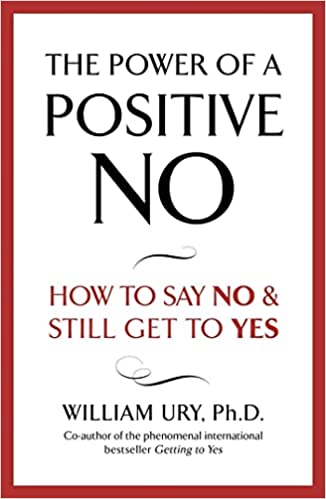 Have you ever wanted to say "no" but felt like it would land you in hot water? The book "The Power of a Positive No" by William Ury is here to help. William Ury focuses on how, instead of simply declining somebody's offer or request, a strategic and practical "positive no" can still get your point across without burning bridges.
It can even strengthen one's relationships and position. This book is insightful and practical and provides ways to be assertive and respectful. Ury also provides insight into handling complex negotiations, empowering readers with the courage to make last-minute decisions confidently. Whether you are trying to politely decline a social invitation or budget constraints in professional settings, "The Power of a Positive No" has helpful tips for anyone who desires win-win solutions for all parties.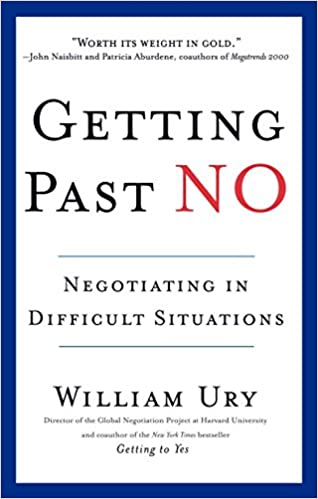 Getting Past No by William Ury is a must-read for anyone looking to become a master negotiator. This book outlines intelligent strategies, such as the four steps of win-win negotiation and the power of the third side, that can help build trust and navigate difficult conversations with empathy.
Ury's insights are backed up by decades of experience, and his witty, conversational tone makes this a delightful read. So whether you're after tips on handling contract negotiations or just want a palatable guide to conflict resolution, Getting Past No has you covered.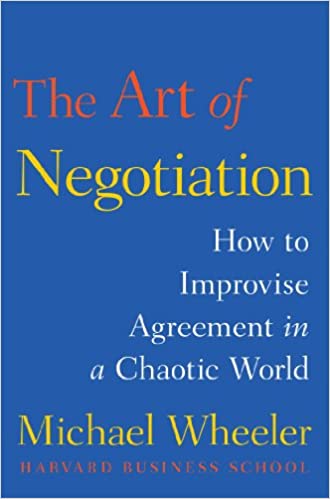 According to Michael Wheeler's book "The Art of Negotiation", negotiation effectively can be an art form. Wheeler's strategies for successful negotiating are based on real-world experience. He focuses on scenarios such as international deals and contract settlements.
He emphasises strong developing relationships as the cornerstone of successful negotiation. And explains that your ability to create lasting partnerships requires a combination of clarity, candour, perseverance and diplomacy. With his years of experience in the automotive industry, Wheeler provides invaluable advice that is both amusingly delivered and immediately applicable. When learning the art of negotiation, you must pay attention to this essential guidebook.
So there you have it! The top five books on negotiation will teach you how to get what you want in any situation. Do you have a favourite book on negotiation? Let us know in the comments below.
Attention all readers/online shoppers – please be aware that some external links found on my blog may take you to an affiliate partner's website. If a purchase is made, I receive commission, at NO cost to you – so thank you in advance for the support!