Are you ready to take your business into the future? With Jasper.ai, the cutting-edge artificial intelligence technology, it's never been easier!
Imagine getting more done quickly and with fewer resources while keeping your customer service top-notch.
That's what we're talking about here – transforming your modern business operations with an AI assistant that can make all these things possible. So how exactly can you use Jasper.ai for business?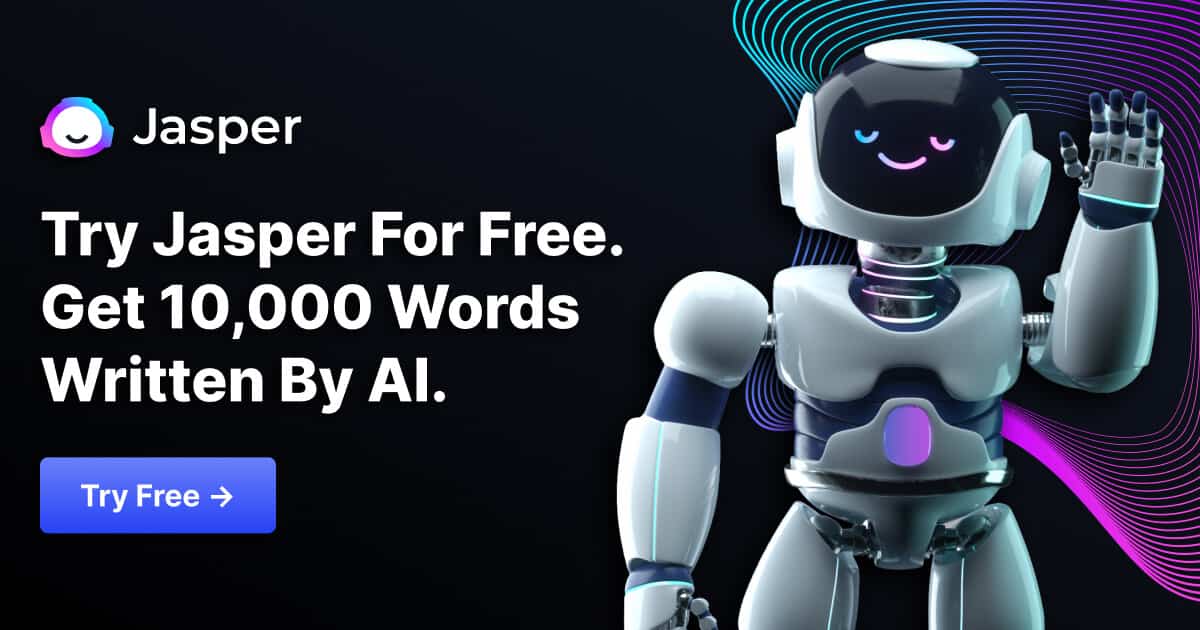 Read on and discover five reasons this AI technology is essential for streamlining processes and improving productivity!
Is Jasper AI Still The Best AI Copywriter in 2023?
Yes! Jasper.AI is the best AI copywriter to help you create high-quality content quickly and easily, no matter what industry you are in. With its robust machine learning capabilities and natural language processing technology, it can generate persuasive texts tailored to your needs in a fraction of the time that manual writing would require. Plus, with advanced functions such as content rewriter and proofreader, you can achieve the best results with minimal effort. In addition, Jasper.AI is constantly evolving and adapting to new trends in writing styles and SEO optimization, so you can always count on it to deliver up-to-date content that appeals to both search engines and readers.
Making Your Content Creation Easier and More Effective with Jasper.AI!  With its powerful AI copywriting capabilities, Jasper.AI is the perfect choice for any content creation needs. From blog posts and social media captions to web articles, product descriptions, and more, it can help you create engaging content without spending countless hours crafting each piece manually. Its advanced algorithms analyze your existing content, identify style and tone issues, and suggest improvements to help you create high-quality output quickly.
Pros: Here's what I like about Jasper AI:
1. Cost Savings – Jasper AI is much more cost-effective than hiring a professional copywriter or using traditional software. You can save up to 90% on content creation costs, which makes it an attractive option for businesses of all sizes.
2. Speed and Efficiency – With Jasper AI, you can produce high-quality content in a fraction of the time it takes to create content manually. This makes it great for businesses needing rapid turnaround times, such as e-commerce stores, news outlets, etc.
3. Easy to Use – The interface is very user-friendly and intuitive, so even if you're not an AI expert, you can use Jasper AI quickly with minimal setup.
4. Accurate and Organised – Jasper AI will automatically check for content accuracy and ensure that the final product is well-structured and organised, which helps boost visibility in search engine results pages (SERPs).
5. Security & Privacy – The data generated by Jasper AI is securely stored on servers in the cloud and is not shared with any third parties. This ensures that your content remains secure and private.
Cons: Here's what I don't like about Jasper AI:
Cons: Here are the only things I don't like about Jasper AI
1. Natural Language Processing (NLP) – While the engine can understand natural language, it is less advanced than human-level NLP. As a result, the content may not be as natural-sounding as some users would expect.
2. Reliance on Data – Jasper AI relies heavily on data to produce content, so you need more data to generate accurate results.
3. Limited Content Types – The engine can generate content mainly in the form of blog posts or articles, but it cannot produce sales copy or longer-form content.
Who is Jarvis AI (Jasper) best for?
Jasper.ai offers a wide range of content writing services, including social media, advertising copy and more.
Making customized recipes and templates is my favourite feature on Jasper.ai. Templates also offer general templates which help write content quickly and accurately. Jasper ai template, and formula can even create long blog posts with AI.
The Jasper application provides many different types and features: AI Content Editor, AI Copywriting Optimizer and more.
How To Use Jasper ai
Unlike many AI programs, they don't have too big of a learning curve. Jasper AI provides a scale-out solution for businesses and unlimited projects. They have a fair price of $29/month or $42/month annually.
The website offers many excellent tutorials for each type of copy needed to complete a Jasper AI Bootcamp.
Jasper's AI staff can answer any question about this application or its features. This is a look into the Jasper Ais Tool and how to use the tools and functions.
How Effective Is Jasper In Content Curation? (My Experience)
When you consume or use something, it should reward users with quality or accuracy. How does Jasper AI affect your brain function and your overall performance? I won't let you go with your guessing as I'll tell the truth about Jasper Artificial Intelligence's incredible abilities. Although we used the Jasper AI platform, it shouldn't replace an existing copywriter because it's necessary to get facts right. All in all, the AI works as advertised and helps you write quality content faster. It understands natural language and produces accurate grammar. The AI also assists in SEO optimization by using keywords and optimizing for search engine results pages (SERPs). Jasper AI is an effective solution for content curation as it is fast and reliable. It helps with accuracy and speed of writing, which saves time.
How does Jasper AI work?
Jasper AI aims to produce humanlike texts for websites and other content to write persuasive and informative content. Jasper uses GPT3 (an automatic language model) developed by OpenAI, California's Artificial Intelligence Research Center. That seems a bit complicated but not terribly complex, right? No worries. It is easy. Anyone can write high-conversion content within seconds, and you may need to hire a virtual assistant to do your job too!
What content templates does Jasper AI offer?
Among Jasper.ai's significant advantages is the large selection of templates available. For example, Jasper AI now offers users more than 50 free website templates, including this: There will be a template in Jasper that can work with anybody on any kind of blog or website.
What is Jasper AI Boss Mode?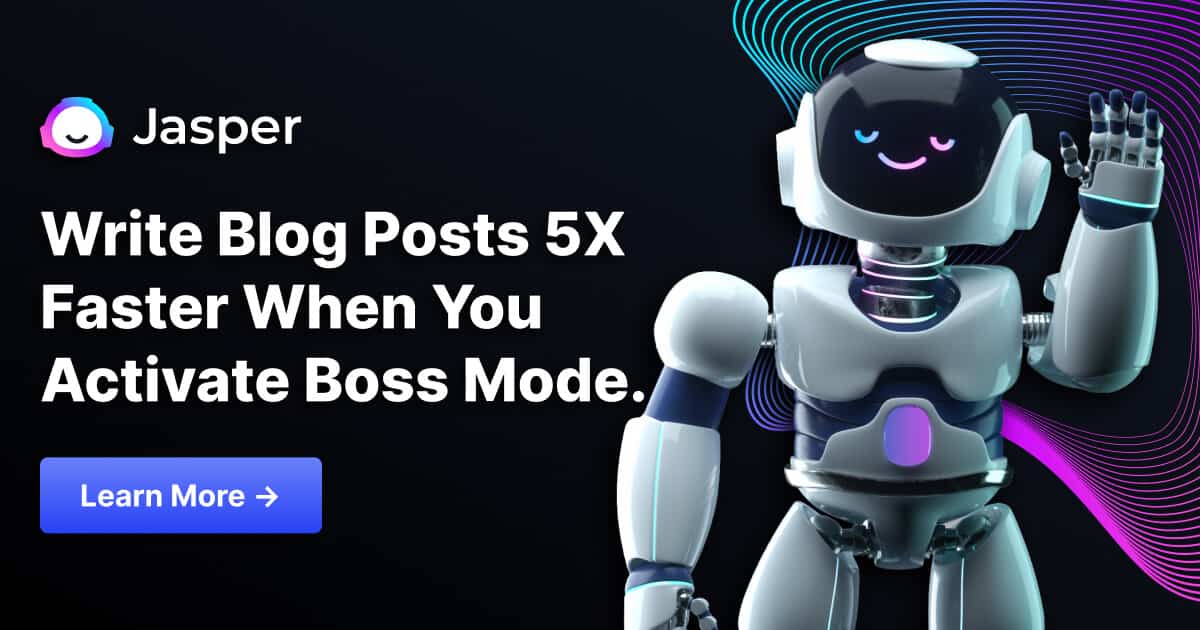 Jasper AI app has a boss mode that lets the user take his writing skills up a notch and enhances them by adding a few more. In Jasper AI boss mode, you can create 5x faster content and find everything you need like lightning. Yeah. It's easy for everyone. What I talk about are NOT blogs or oneliners. How can Jasper write books in Boss Mode efficiently? Tell the truth? Please take my word. A grammar checker is included as part of the package. Even Grammarland's grammar checker is one of the most powerful in the marketplace today. It'll help both parties as they get AI written and software written.
Generate AI Content
Once you select the template (skills) you want Jasper to use, provide the template with the information you wish Jasper to write about. Then, just press the button to generate the data. It should take some minutes before Jasper works out. After that, it is available for review by the AI. All the generated AI material is stored in the History tab, so there are no more worries about losing the original information.
Favourite Editing Services (for human writers and AI-generated content)
5x your production without any quality loss. That's the idea behind Jasper AI's favourite editing services.
The editing services are designed to improve your content without compromising its original quality, and they do it faster than a human editor. From checking grammar and syntax to correcting typos, these editing service features ensure your content is always spot-on.
Jasper AI Pricing: How much does it cost?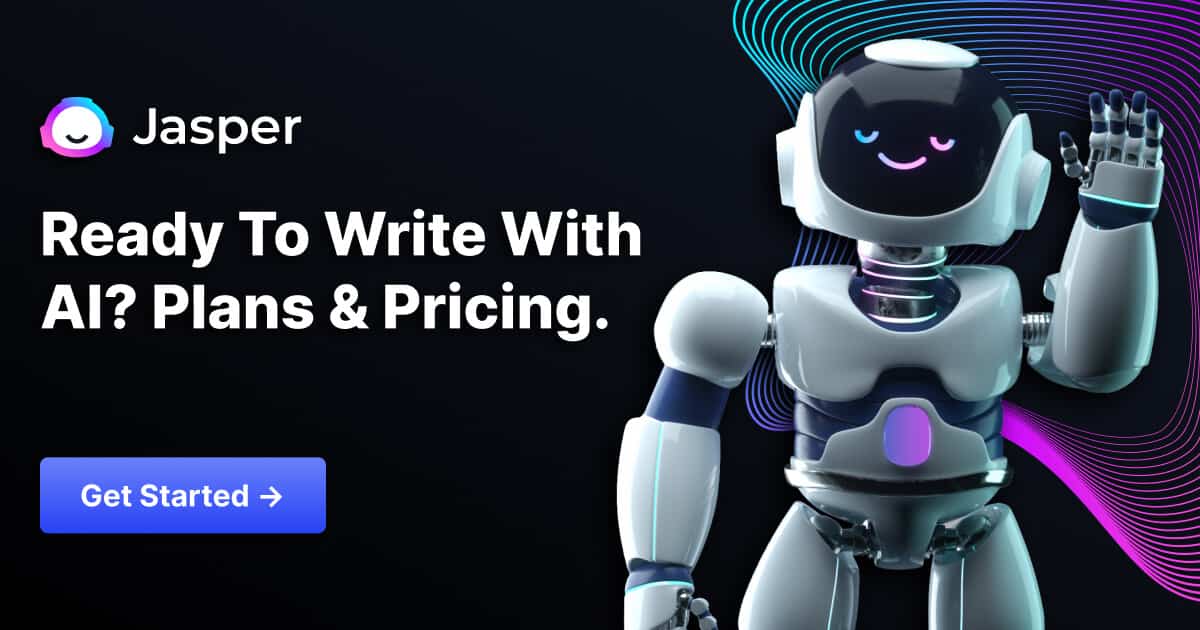 Jasper AI offers three pricing options: business mode and business. Can someone list the costs for Jasper AI? Boss Mode plans begin as low as $60 per month and offer access to 50,000 words, along with a text-editing tool, and it can also be adapted into entire blog posts. If you add more words, your pricing plans can be flexible. We'll see how the Jasper AI Pricing Plan compares to similar plans. Boss Mode $59.00/mo * 5500 words. Write long text a lot faster than the average. Business modes include customized business plans & rates For growing teams wishing for more. Businesses: * Pricing is variable.
Which Plan Is The Best For You?
Say goodbye to the creative block and immediately leave Jasper AI with your work in just a few minutes!
The prices at Jasper are intriguing and have different approaches. Has anyone tried any customized pricing plans?
So Jasper AI can provide some benefits. In general, Jasper has two pricing plans that can be easily tailored to suit more significant word length.
When you subscribe for one year, the starter plan is offered for $24 per month. The Premium Plan (boss mode) costs $499/M.
What are Jasper AI Recipes? Everything You Need to Know!
Tell yourself the cake you are making and don t know how. How do you plan on doing this? Okay, there's a record. You must have an instruction manual to bake the cakes successfully. The cakes are nothing more than content.
How can one write content using Jasper AI using Boss Mode? No worries. This command is different from coding. No need for memory.
Just take the Jasper AI command. So Jasper's recipe starts to be implemented. The Jasper AI recipe comprises a set of commands which could be helpful for a user who wants the boss mode.
What is AI copywriting?
Copywriting uses computer software to create social networking content like articles and email messages. It uses algorithms, natural language processing technology and machine learning to generate content. As a result, AI copywriting can save time and money by creating content quickly with high accuracy. In addition, AI copywriters can provide content that is similar to the work done by human writers.
Jasper AI + Surfer SEO – Write Blog Posts That Rank on Google.
In April 2021, Jasper.ai (also known as Jarvis.ai) announced a partnership with Surfer SEO, a tool that analyses a page's content against 500 different signals and compares them to the highest rankings.
Now Jasper AI is the most powerful AI copywriting tool available in the market and Surfer SEO is one of the most efficient SEO tools.
This tool allows for quick and effective writing for blogs to rank highly on google easily. It makes it super easy to create blog posts, generate blog post ideas, social media posts, and more! Jasper is the ai writing tool, along with Surfer SEO, which is a fantastic tool to create content that is well researched, sounds humanlike and is checked for plagiarism.
Is Surfer SEO required? Yes, you must also subscribe to Surfer SEO.
Jasper.ai Reviews: How do others rate the software?
Now maybe the question came to your mind? What did other people say about jasperAI?
Even when I wrote a jasper review for you to enjoy, I knew it was important to understand what users said.
Thousands of Jasper users have reviewed their experience and have provided unbiased opinions about the Jasper Artificial Intelligence product. Reading hundreds of other people's reviews about Jasper AI on the Jasper AI Facebook group and the Jasper.AI website convinced me to buy the Jasper AI.
Final Thoughts: Is Jasper AI worth it?
Jasper AI has the best value and reliability. The AI output Jasper produces is excellent; it will let you make far better content in a fraction of the time as before.
A copywriter can also help save you time since professional copywriters are much less expensive to hire than Jasper's monthly costs. Tell me about the Jasper AI solution?
I highly recommend purchasing the Boss Mode Jasper.Ai program. Using Jasper Commands, you unlock long-form assistant and get instant writing power.
Jasper AI Tutorials – How to use the software?
Tell me the best thing about Jasper.ai. I have shown you reviews by thousands of satisfied Jasper users.
But you might ask if there is any tutorial on using Jasper AI as a copywriter. Luckily, you have tons of Jasper AI training resources available. Here is my recommended Jasperai tutorial.
Jasper.ai Acquires Headline
Jasper AI first launched Jan. 2021. Jasper is a program created to assist marketers in creating a Facebook advertising campaign.
Several people said they wished to use Jasper Artificial Intelligence to write their blog posts.
So in March 2021, Jasper.ai (now known as Conversion.ai) acquired Headlime, a powerful AI tool for writing captivating headlines and a blogger assistant. A headlime reached by Jasper.AI was a very effective business model.
Jasper Art – Create Original Images Using AI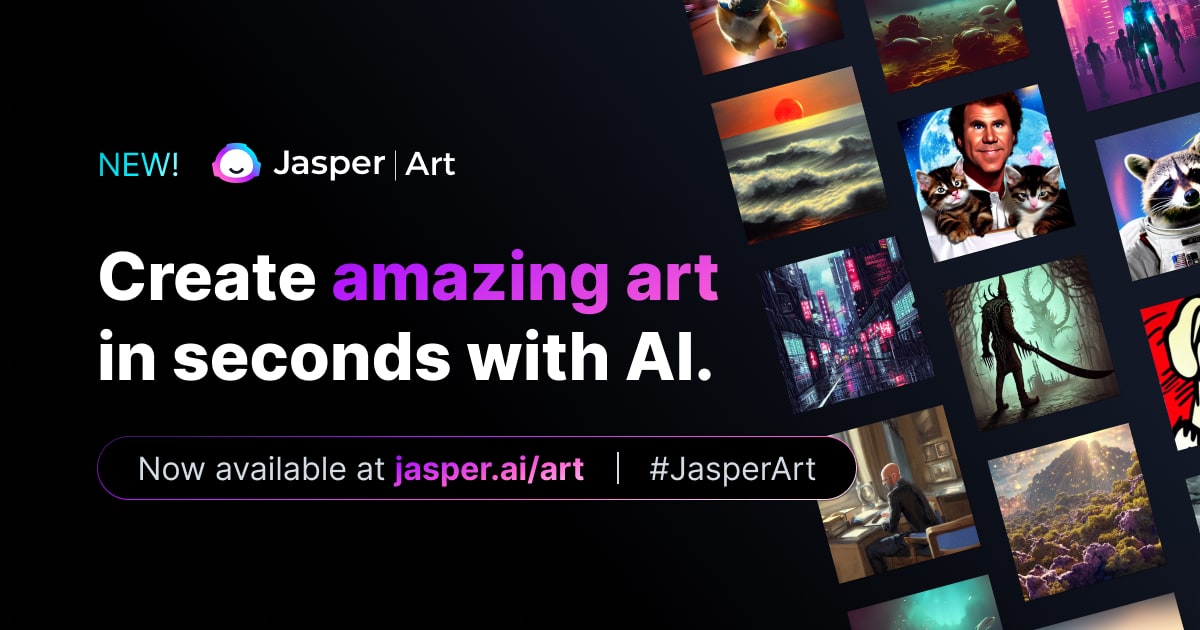 In July 2023, the Jasper group announced jasper artwork. Now Jasper is capable of creating images using text input.
What if the robot can generate multiple images from different sources for you in less than five seconds? Is the idea that's used in this case really original? Does that sound plausible? Probably.
Now thanks to Jasper's art, this is a dream. This is a sample Jasper Art created. Definitely impressive, right?
Questions About Jasper.AI
What is Jasper AI used for?
Jasper AI is software to write and optimize marketing emails for your blog; it uses machine learning and AI to produce compelling and engaging copy to improve the effectiveness of your site.
In short, Jasper AI is a powerful tool that can transform any business into an efficient, well-oiled machine.
The bottom line? Jasper.ai is an essential tool for modern businesses looking to get ahead of the competition.
Is Jasper AI for free?
Your initial 10,000 words may be used without charge. After that, the price of continued plans starts at 29/million. Jasper writes everything, from product descriptions to LinkedIn bios.
Simply give some examples for your writing and click on Generate. But no matter your plans, you'll surely enjoy all the benefits Jasper offers.
To summarise, investing in Jasper.ai is worth every penny. Its user-friendly interface and powerful analytics capabilities make it the perfect way to optimize operations, automate tasks and gain valuable insight into your business.
Will I need the training to use Jasper AI?
No, you do not have to undertake any training to use Jasper.ai, as the platform is highly user-friendly and comes with helpful tutorials to get you up and running.
You'll also be able to access 24/7 customer support if you need help or advice.
In short, Jasper is an excellent choice for businesses of all sizes looking for an easy-to-use AI-enabled platform to help them take charge of their operations.
You will have the power to streamline processes, automate tasks, analyze data and gain valuable insights without breaking the bank.
Is Jasper AI secure?
Yes, Jasper.ai is a very secure platform with multiple security measures to protect your data and ensure it is safe from unauthorized access.
It also uses encrypted connections and firewalls to ensure the utmost security of your data.
In short, you can ensure all your data is stored securely and safely with Jasper.ai. So, what are you waiting for?
Invest in Jasper AI today and take advantage of its features to streamline processes, automate tasks, analyze data and gain valuable insight into your business.
Is Jasper AI better than copy AI?
Jasper uses a similar feature to copy AI. Nevertheless, it only excels at short-form content a little, as copy AI does.
Jasper can be used to write lengthy content such as a web page or blog post, but I sometimes find the results somewhat suspect.
Is Jasper AI the same as Jarvis?
It depends on how you can and can't choose. There's a big difference between copy AI and Jasper AI.
conclusion
With Jasper artificial intelligence writing tool, you can overcome writer's block; with the boss mode plan, you can create a blog post outline, blog post topic ideas, write entirely SEO-optimized blog posts, and much more.
Making the writing process easier, faster and cost-effective.
With the help of AI technology, you can create compelling and engaging content that will drive more traffic to your website.
It's a good idea to invest in Jasper.AI today to take your business to the next level!