Looking to learn the art of meditation? Check out our list of 5 great books that will teach you everything you need to know! From beginner guides to more advanced texts, there's something here for everyone interested in meditating. So grab a cup of tea, find a comfortable spot, and start reading!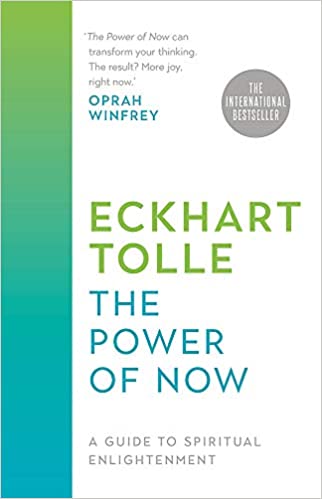 The Power of Now by Eckhart Tolle has captivated readers worldwide with its empowering message of how far a life lived in the present can take us. Through his unique blend of spirituality and psychology, Tolle illuminates how we can all make lasting changes to how we perceive our lives and the world we coexist. In addition, his ability to unearth notions of peace, serenity and joy even amid chaotic environments is an inspiration – allowing anyone to find inner strength and become moment-focused. In The Power of Now, Tolle has succeeded in making a timeless read that encourages people everywhere to practice mindfulness and evolve beyond their limiting beliefs.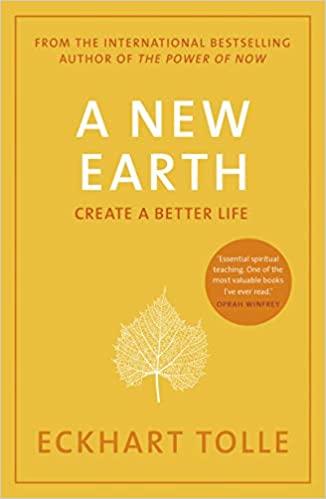 A New Earth by Eckhart Tolle is a phenomenal read! It is for anyone looking to let go of negativity and stagnancy. Well, this book is an incredible reminder of how to live a simpler, more fulfilled life and offers readers tangible advice on how to take steps towards actualising those changes. Unlike many books of the ilk, A New Earth encourages readers to take action and set reasonable goals to realise and sustain their newfound mindfulness practices. So, if you're looking for insight with real-world applicability and potential, look no further than A New Earth!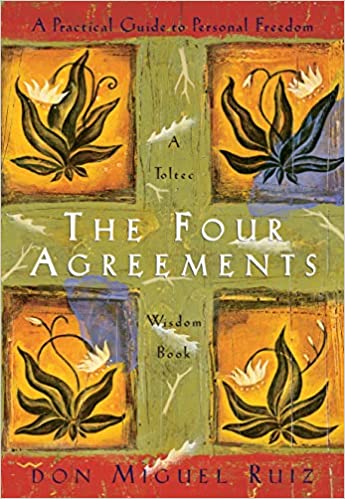 The Four Agreements by Don Miguel Ruiz is a fantastic book! It has been changing lives since it was published in 1997. In this book, Don refers to "agreements" people should strive to make with themselves; these agreements help people be compassionate and understanding towards one another. And helps you personally to reach greater peace and efficiency. The Four Agreements are Be Impeccable with Your Word, Don't Take Anything Personally, Don't Make Assumptions, and Always Do Your Best. Filled with stories of wisdom and thoughtful guidance, the Four Agreements will leave you wanting to make the necessary changes to live a more balanced, happier existence. It's one of those books everyone should read, and I strongly suggest you do, too, if you haven't already!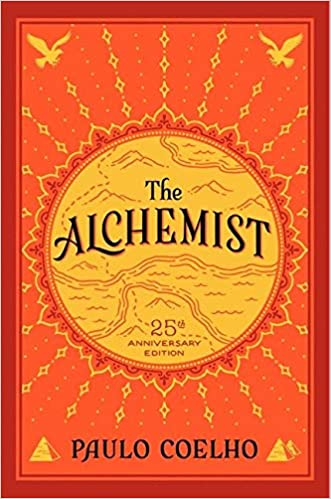 Paulo Coelho's The Alchemist is a modern classic beloved by readers of all ages. This allegorical novel tells the story of Santiago, a humble young shepherd on a spiritual journey to fulfil his destiny. Along the way, he meets people, experiences love and loss, and discovers essential life lessons that bring him closer to achieving his dreams. The unique blend of fantasy and philosophy will undoubtedly provide powerful insights. Moreover, it will give inspiration for your own life journey. Therefore it makes the book an essential part of any reader's library.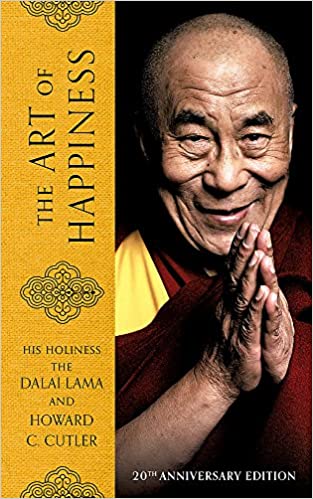 Written by His Holiness the Dalai Lama XIV, this book is based on ancient Buddhist teachings. The Art of Happiness is a book focusing on uncovering joy and inner peace in our daily lives. Directed mainly towards those of us who suffer from depression or discontentment. The topics addressed in The Art of Happiness are timeless; they reflect society today more than ever. Looking at life through different lenses helps us to make the most out of any situation. As a result, we gain a newfound appreciation for all we have. Filled with quotes from the man himself, this book offers an easy-to-digest way to find balance in life!
If you want to improve your life and become a happier person, you should read these five books. They all offer different perspectives on how to live a fulfilling life and achieve happiness. Let me know if you've read any of these books and what you thought of them.
Until next time,
Lucie xx